"A very great vision is needed and the man who has it must follow it as the EAGLE seeks the deepest blue of the sky"

-- Crazy Horse
"… The Lord is faithful, and he will strengthen and protect you from the evil one."

~ II Thessalonians 3:3 ~
O God, when I have food, help me to remember the hungry;
When I have work, help me to remember the jobless;
When I have a home, help me to remember those who have no home at all;
When I am without pain, help me to remember those who suffer,
And remembering, help me to destroy my complacency;
bestir my compassion, and be concerned enough to help;
By word and deed, those who cry out for what we take for granted.
Amen.

~ Samuel F. Pugh (1904-2007)

***************************************
Blessed are those who persevere under trial, because when they have stood the test, they will receive the crown of life that God has promised to those who love him. --James 1:12
The elevator to success is out of order. You'll have to use the stairs...one step at a time.

~ Joe Girard ~
Here is a test to find whether your mission on earth is finished: If you're alive, it isn't.

~ Richard Bach ~
"THERE WILL BE A DAY"

CLICK THE PICTURE
"…The fruit of the Spirit is love, joy, peace, patience, kindness, goodness, faithfulness, gentleness and self-control. Against such things there is no law."
~ Galatians 5:22-23 ~
If you cannot get rid of the family skeleton, you may as well make it dance.

~ George Bernard Shaw ~
"What could happen, If we allowed Jesus to work through us in the whole world?" -- Falcon Better Tomorrows 1985
***************************************
CLICK HERE "FINALLY HOME"
CLICK HERE
And The Peace of God, which passeth all understanding, shall keep your Heart and Mind through Christ Jesus.

--Philippians 4:7
Wise men talk because they have something to say. Fools talk because they have to say something.
~ Plato ~
***************************************
When you welcome love with your whole heart, soul and body, love will welcome you with all its sweetness.
--St. Augustine
"It is not that you have chosen me; but it is I who have chosen you. I have appointed you to go and bear fruit that will be lasting."
~ John 15:16 ~
******************************************************************

CLICK HERE TO GO TO THAT PAPER
Serenity Unveiled (Recovery Paper)
If you are looking for the Recovery paper, It is called Serenity Unveiled That Address will be at the end of The page we separated the papers IN 2000 TO HAVE The Serenity Unveiled (The Recovery A. A. / N. A. Related), Paper. The Better Tomorrows Spirituality Paper, Sour Like An Eagle, Golden Nuggets and the email devotions. I will do my best to keep the Better Tomorrows Blog updated that picture is a boat at a sea shore below... God Bless

******************************************************************
A compassionate person develops an eye for spotting the qualities that make each person special. Even when others are at their lowest, it is possible to help them restore their self-belief by keeping a firm, clear vision of their goodness and specialties. God made you as others special in their own way, acknowledge, appreciate and empower that in one another.
"For God so loved the world that he gave his one and only Son, that whoever believes in him shall not perish but have eternal life."
~ John 3:16 ~
It is when we take time to silence the many things around us quite our mind that we can truly hear what is in our heart and find the still, clear purity that lies within the soul. Spiritual love carries us into the silence of our original state of being. This silence contains the power to create harmony in all relationships and the sweetness to sustain them. And it is when we are silent within that we can let God into our heart and mind filling us with peace, love and power.



"The thief comes only to steal and kill and destroy; I came that they may have life, and have it abundantly."

~ John 10:10 ~



The main thing is keeping the main thing the main thing.
~ German Proverb ~
"You are a chosen race, a royal priesthood, a holy nation, God's own people, that you may declare the wonderful deeds of HIM who called you out of darkness into His marvelous light."

~ I Peter 2:9 ~

***************************************
"For we are God's workmanship, created in Christ Jesus to do good works, which God prepared in advance for us to do."
~ Ephesians 2:10 ~
| | |
| --- | --- |
| | PLEASE DO NOT USE THIS SERVICE |
Harvey Carrasco Saves the Life of His Sister

If you are a partent You need to read this, If you know some one who is a parent you need to make sure they read this.

\/ \/ \/



In him was life; and the life was the light of men. ---John 1:4

***************************************

Call unto me, and I will answer thee, and show thee great and mighty things, which thou knowest not.

---Jeremiah 33:3
***************************************
Two Boxes \/

God's Boxes

I have in my hands two boxes,

Which God gave me to hold.

He said, "Put all your sorrows in the black box,

And all your joys in the gold."
I heeded His words, and in the two boxes,

Both my joys and sorrows I stored,

But though the gold became heavier each day, The black was as light as before.




With curiosity, I opened the black box,

I wanted to find out why,

And I saw, in the base of the box, a hole,

Which my sorrows had fallen out by.

I showed the hole to God, and mused,

"I wonder where my sorrows could be!"

He smiled a gentle smile and said,

"My child, they're all here with me.."

I asked God, why He gave me the boxes,

Why the gold and the black box with the hole?

"My child, the Gold is for you to count your blessings,

The black is for you to let go."

We should consider all of our family and friends as a blessing.

Send this to family members, send this to your friends today, just to let them know you are thinking of them and that they are a joy in your life.

A ball is a circle, no beginning, no end.

It keeps us together like our Circle of Friends.

The Greatest gift you can give to others is your love and remember God's Love is everlasting, never ending, no matter the place you are at, He is your God and Loves you more than you can imagine.




Happy New Year, please remember Jesus Loves you more than you can imagine, is ready to hear from you.
The first part was sent to me by my sister (EL)

Falcon

Better Tomorrows

***************************************
Never think you are a small part of anything, you are the Child of the Most High, He has called us to His Heirs, His beloved. This is the day the LORD has made; let us rejoice and be Glad in it
…The LORD has rewarded me according to my righteousness, according to the cleanness of my hands in his sight.
Psalm 18:24
Whether you plan to stay single or to marry one day, make the most of all you are now. God would have it no other way Embrace His Grace to make you full and overflowing…… BTEM 1999
***************************************
Little Girl Making a Difference
Father:
What We do not know Teach us, What we do not have give us, What We are Not Make us. --Pastor Willi Senior Pastor Set Free Ministies (Churches.), California, Yucipia Church outreach
"The kingdom of God does not come with your careful observation, nor will people say, 'Here it is,' or 'There it is,' because the kingdom of God is within you."

~ Luke 17:20-21 ~
We have Global prayer partners that will bring your prayer requests to the Lord you can send us those @ BetterTomorrows@LIVE,COM
I am not going to kid you, I have a great deal to do all the time, with the Christian sites we participate in devotional sites, Recovery sites, and what not, I try to keep up with everything best I can. I say all this because the only blog I ever kept here >>>>>> (Picture Link) I hope to keep it updated BTEM News etc,,, hehe Hope God blesses You Greatly. :) :)
US Military - Praise you in the Storm
Over the years there has never been nothing more pleasurable than hearing someone has gained a closer walk with God or that a person has recognized God's importance in our lives. Don't ever get caught up into thinking Better Tomorrows is about me, never was nor will be, I wanted people to get, a little more to know, if you will the manager of this site this year. I have always felt honored God would choose His servant to put the pieces of Better Tomorrows together here. In that, there have been Ministries that have helped me keep courage in the mist of the physical pains. I experience a great deal of physical pain from a nerve and disc disease. I try my best to get as much as possible done with the papers, each day just to sit here and write can be a real struggle. There have been Ministries we have placed on-site these Ministries I listen to all the time. Insight for Living has been one of those Ministries. We have mentioned in the papers that it's imperative, that if we recommend a Ministry that, that Ministry is not only capable of Ministering to your needs today, but also is producing the message of God that only comes from His word - (The Word of God = The Bible.), there is no exception for us. Insight has been a Ministry we have shared for years now, I pray that as they Minister to you, you might take a moment to help support them, Most importantly you listen and allow the indwell of the spirit in life that your days flourish in God's Blessings.

www.Insight.org

Other Great Ministries I listen to often

RC Sproul
Shawn Mcdonald

Hear This One:

Paul S. Morton

I have learned The More you desire God, The hardest the enemy will fight to keep you tempted with anything that will take your eyes off the prize, which is an eternal presence with Our Creator. Today I sent out Romans 15:13 to a couple thousand people with a flyer about a little Boy we are still looking for, I heard critter chatter about "Is that case not over yet." When We fought to keep this little boys case open and I begged people to not let his case die, that year he was a teenager then, reunited with his family.

Our Golden Nugget:

I pray that God, the source of hope, will fill you completely with joy and peace because you trust in him. Then you will overflow with confident hope through the power of the Holy Spirit. Passage Romans 15:13 Better Tomorrows
===========================================

Have you ever had to loose something you loved so much?

I have had to deal with some old feelings, years old - to be frank - sometimes we need to confirm that we are still just as human as the next person, Christian or not life can hurt, I have been doing this all, (working with Crimes Against Children), for some time now, When we loose a child it bothers me as if that child was my own. I just lost a dog I loved we have to know the choices we make today affect our tomorrows yet pain and suffering this is global. I believe it a very sad day when there are people that will hurt a child, kill a child and obviously have no respect for life much less His Creation..
===========================================
Don't forget to clck the pictures, we assigned some great stuff --Videos, you get to see a little of what is on the desk-top here,.
=============================================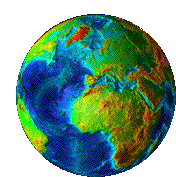 What is amazing to me is the wonderment of God's Grace, He works in our day all the time, we sometimes don't even notice. When there is so much fighting against what is right, in our world. I said today, I Love the Lord with all my heart and nothing, nothing will ever change that, if I have to change the people that I am around so be it, but I will not changing for them, people fighting to fight. These people hate my music, it's all on here, but they want me to listen to vulgar language on their TV all day. Have you ever felt boxed in and all the load noises around you seem to try their best at stealing away you joy, don't let it happen!
If it has take it back, it's yours. -- Here is the reason I even mentioned the crazy stuff, one night I was sitting here typing away. The Lord reminded me of something I had intended to send a person. When right there before my eyes, was this young man introducing one of my most favorite songs right now. I have been real down lately, but dedicated to hearing casting crown every morning now for about 25 months, I get on these things like that, this song means so much to me, of what my expression is to Christ, today, in my life right now life. Click the world, come-on you wana-do-it, you will actually be touched. I Know! I Love This Song!
Today, is just another day, I have been trying, a little here and there, to talk a bit about the health problems that have been a very real part of my life. You see, I wish, I could just not have to go into it at all. But things force me to deal with the reality again and again. One thing that happen to me was I had three strokes since the robbery, so is my memory issues a part of that or a reflection, like every other health problem, of the robbery itself. When you think about it, it almost needs not be defined, it affects my days greatly. The papers, the web-sites as my over all feeling of the future, is made real in my day, One thing I love about Casting Crowns is they said every song has been true events, they reflect upon what happened.

I want to always Praise Him in any Strom.

even when people around me, right now just makes things worse for me, to keep that real.
We have supported Nicholas Jonas, in our sites some years now, Boy, I heard his "Joy To The World A Christian Prayer" song and I thought God has touched this young mans life to reach many people. You have to experience the Moment his music because it is not like someone just singing, I am a-tuned, if I can say that, There is a Love for Christ` I hear in these songs. If you have problems with the links e-mail me and I will send them to you. (Click His Photo.) The CD' s The Second is "Dear God "
A Must Have CD.. for Gifts, Man, so great for Christmas, very conservatively priced for you to buy 50-75 for your friends at church, something every year they will thank you for, don't miss out on this great prices for a great God empowered CD's
Joy To The World (A Christmas Prayer--- Nicholas Jonas
Dear God ----Nicholas Jonas
You will love these and so will your friends.
Here is a day in the life of the new teen extravaganza


https://www.youtube.com/watch?v=PpQ2iDD0nuM
***************************************
Chuck Swindoll Ministry *Insight For Living*
http:www.Insight.org
We Love Hearing From You
Click the guest book link: You will be whisked off to our
Better Tomorrows
Our Guest Book just Click Linksto Sign the Guest Book.
We always Love Hearing from You.
You can also us the E--Mail:
BetterTomorrows@LIVE.com is our primary e-mail right email address, we do get a lot of mail, therefore we have set up emails just for prayer requests, / comments / or if you have something you would like to add to a paper.
@
Better.Tomorrows@AOL.com

My goal is to save just some pieces of work you will, I'm' sure find encouraging, life-strengthening..
Maybe it is my personal fears, but I have this desire to keep record of the most important stuff. Maybe that it may yield in helping those after me. Along with the doctors warning just last week it has been my effort to keep record and record of records. I'm not so worried about anyone remembering me foremost that God's work not be just alleviated.
****************************************
Nice to share a little of My Song List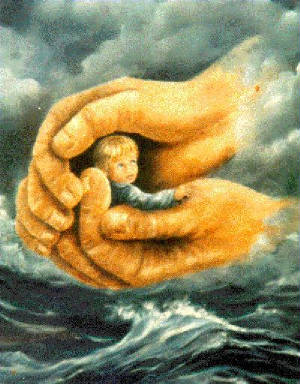 Great singers buy their CD's Lets keep them in business